We offer great features that will help you save time and money by speeding up your admin work. This allows you to concentrate on what really matters, getting the right work experience for the right student.
Have all of the key players in the system log in and do their bit
With our system, students, teachers, company contacts and admin can all log in from the same place, getting access to their own unique subset of data.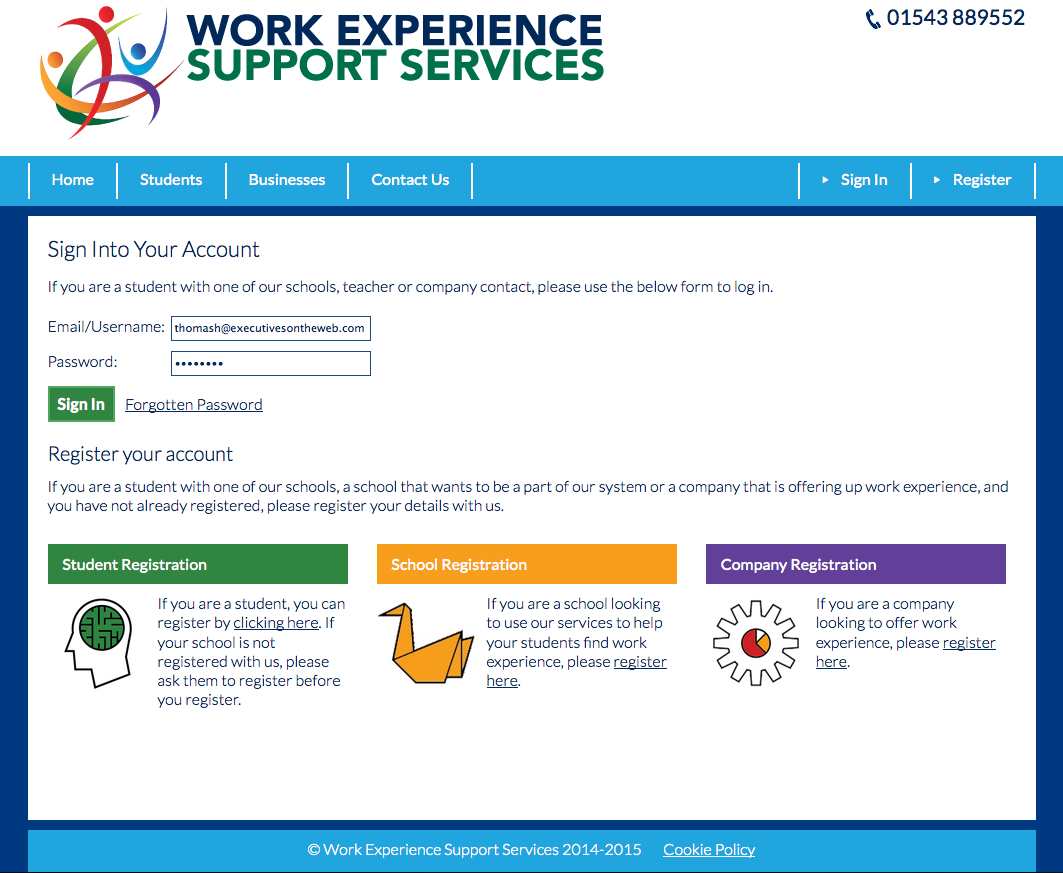 All the necessary reports
We provide a variety of easy to read reports that will help you analyse your performance.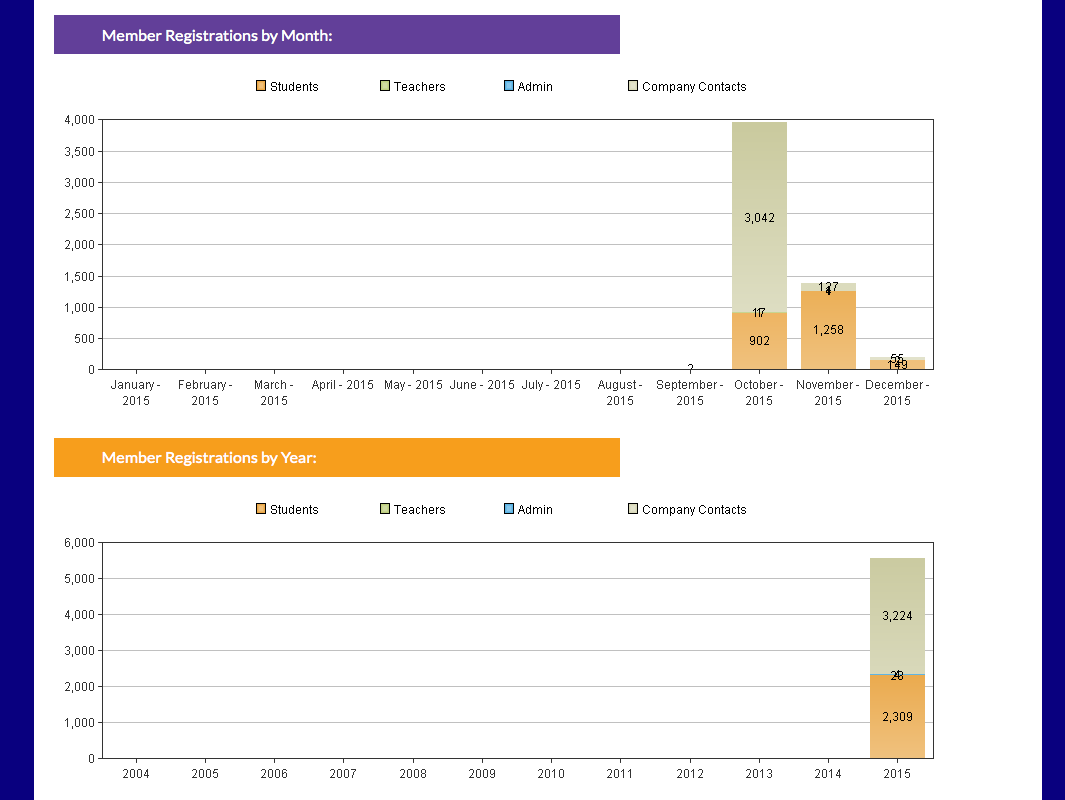 Extensive Company Database
We have a large database of companies that students can use to find their work experience. Plus, this database is shared across all our users, so if someone else has already visited a company, then all you need to do is look it up on our system, and you won't have to go and visit them.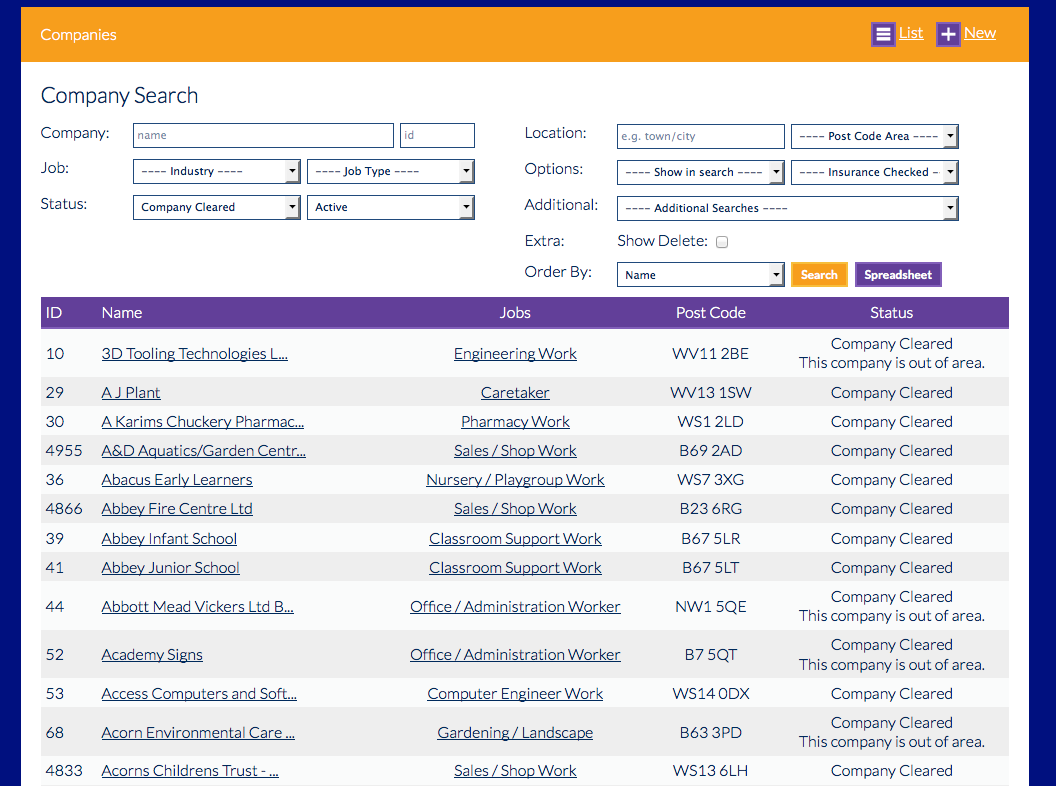 Admin Access
Get easy access to all of the data that you need to run your business.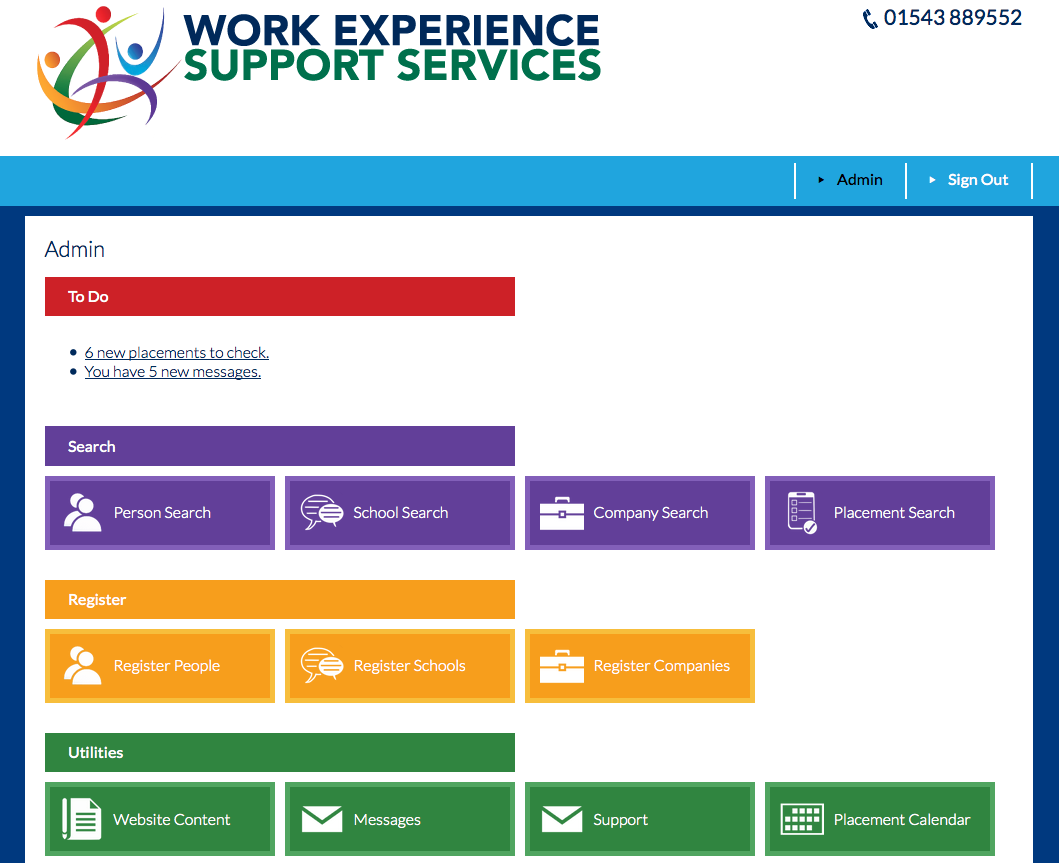 Extensive Audit Trail
We log everything that happens on the site automatically, so if you need to find out who did what when, you can find out by searching our audit trail.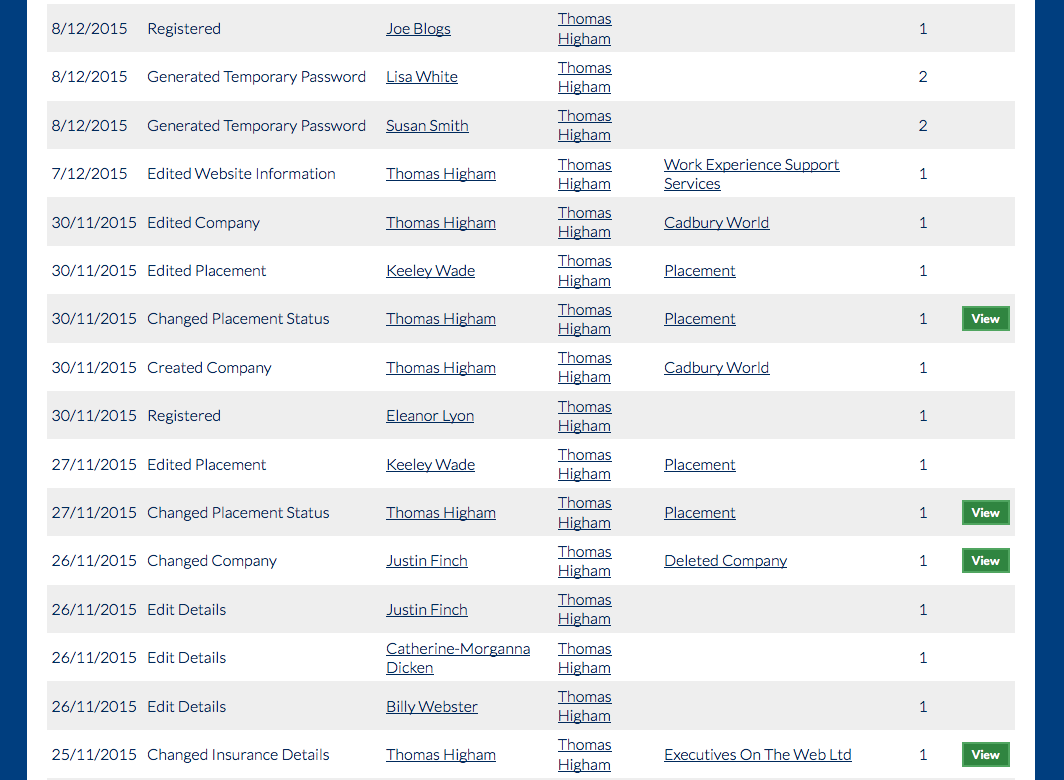 Mobile Optimisation
Every part of the website has been designed to run on a mobile phone, so you can do your work whenever and wherever you want.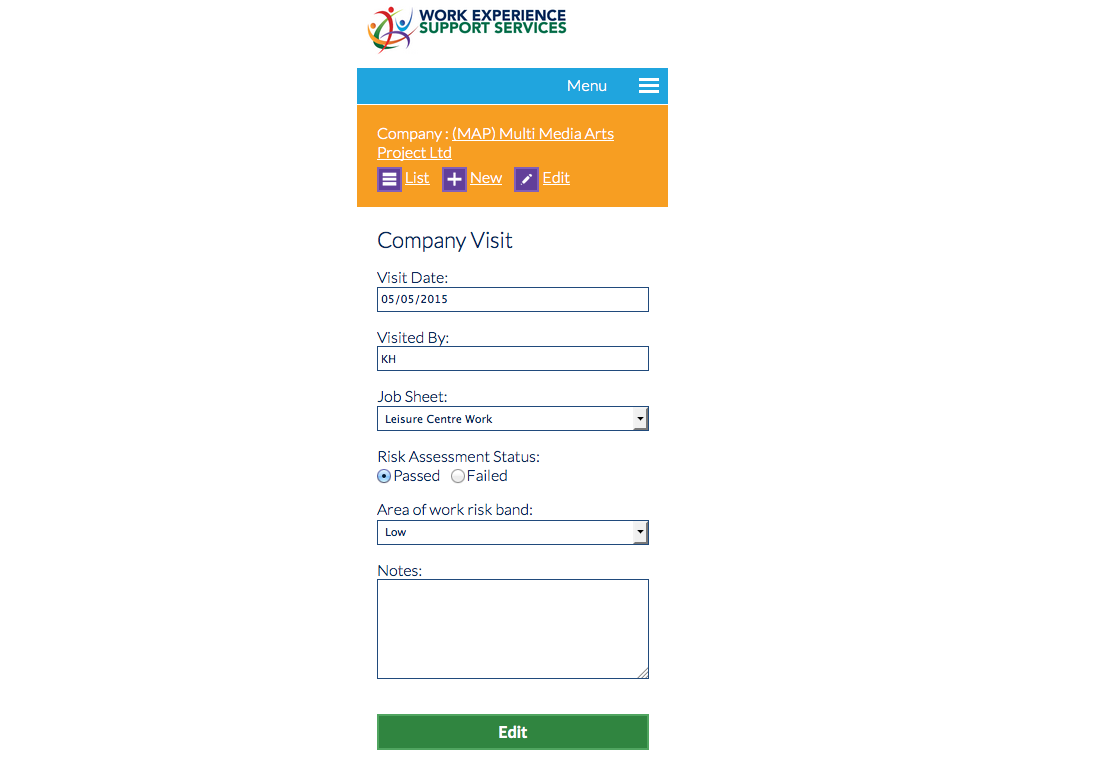 Easy Placement Management
With our placement management system, it is quick and easy to see a placement through from creation, to visit to actually happening.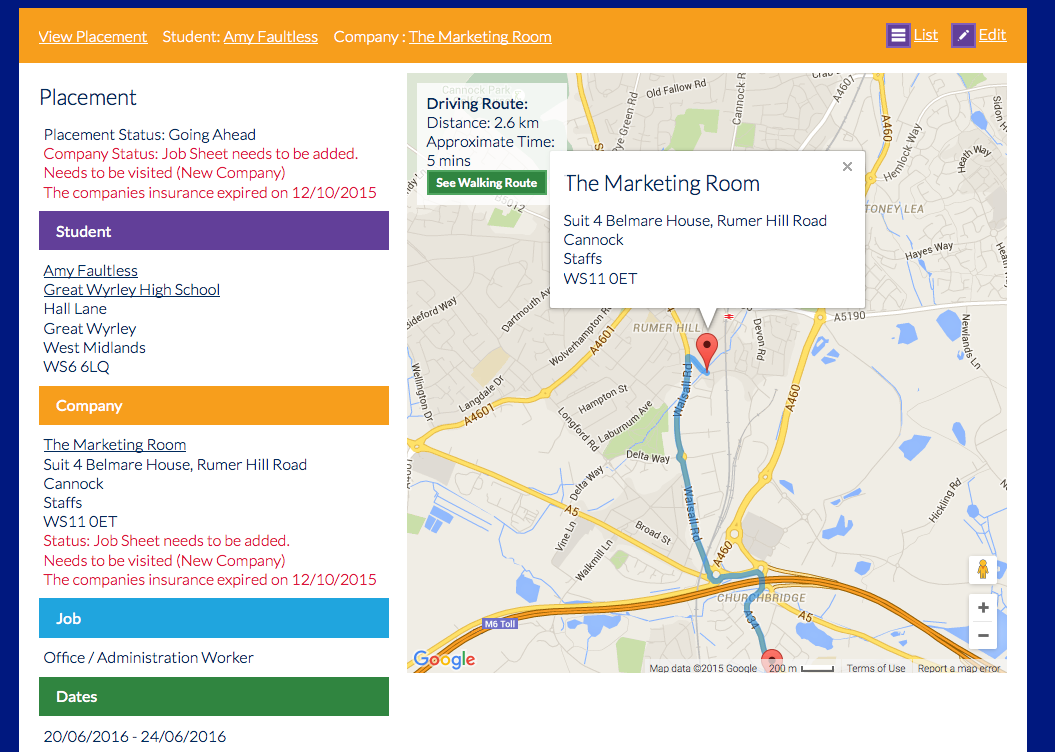 Emails
Use our email campaign system to send out emails to all of your clients. You can also use our support system to message individuals, with all communication being fully logged in the system.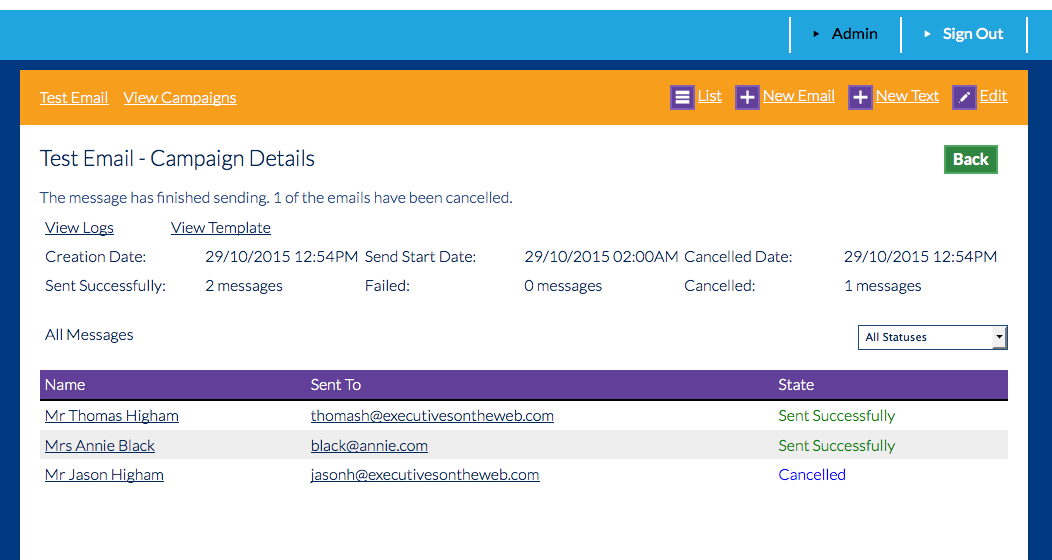 Tutorial
We have a full text based tutorial for both admin and teachers to help you to undertand all parts of the system, whenever you need the help.